The anime community is full of avid fans who know their favorite characters and origin stories like the backs of their hands. For people on the outside, the obsession with anime seems ridiculous and even childish. They look at the genre's biggest supporters as nerds and geeks, but for anime fans, that's okay. And thanks to some bold, new designs from Just Anime Things, they can wear their pride for their favorite anime characters and scenes right across their torsos. Here are the Top 10 Cool Anime Graphic T-Shirts for Nerds & Geeks in 2023.
1. 

Acid Pikachu Stylish Pokemon Go Stripes Cool Streetwear 3D T-Shirt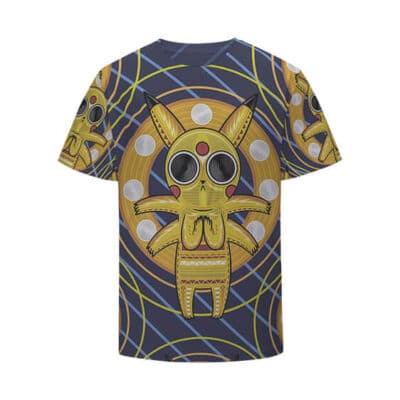 Pikachu turns fashion star on this richly colored casual top. Juxtaposed against a black background accented by multi-colored stripes, this tee shows Pikachu in action; a mixture of cuddly cuteness and ferocious style.
2. Anime Characters Naruto & One Piece Monkey D. Luffy 3D T-Shirt
If you're a Naruto fan, you don't have to settle for just one character. Instead, you can rock the entire cast on one shirt. This 3D t-shirt features each iconic character showing off their full personalities in signature poses.
3. Burn Down For What Pokemon Go Charmander Fire Flames 3D Print T-Shirt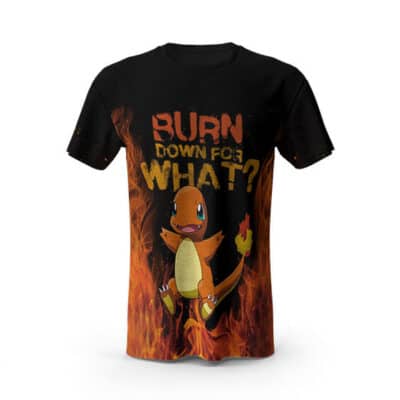 Want to show off your penchant for pop culture while still paying tribute to Pokémon? This is the perfect shirt for you. It features a playful action sequence with Charmander while riffing on the popular Lil' Jon refrain, "Turn Down For What".
4.Cute Kid Kurama Nine-Tails Teen Naruto Red Orange Graphic T-Shirt
Maybe the full cast of Naruto was too much for you? If so, get your Naruto fix with this boldly printed tee of Kid Kurama sporting his well-known grimace amidst a fiery background.
 

5. Kakashi Hatake in the Water Galaxy Space Naruto Unique Stylish 3D T-Shirt

This breathtaking action-packed tee features Kakashi Hatake in a gorgeous water sequence. The impeccable color and rich detail make this an essential for any Naruto lover.
 

6. My Neighbor Totoro Characters Cute Japanese Anime 3D T-Shirt
For the anime fans who prefer innocence and youth over action, this one is for you. The playful energy of My Neighbor Totoro is perfectly captured in this tee's bright colors and blue sky background.
7. One Piece Angry Monkey D. Luffy Tie-dye Colorful 3D Cool T-Shirt
This t-shirt feels like a prime work of art. Monkey D. Luffy's expressive face plays like an abstract art piece. The tie-dye print evokes the best of the reemerging trend by perfectly mixing cool and warm colors in a fresh, new way.
8. Pokemon Cute Zenigame Squirtle Surf Blue Summer T-Shirt
Many anime fans favor action stars and cute kids as their top designs. But for those want to give lesser-known characters a shot, this one is for you. Zenigame Squirtle takes off atop a tremendous wave in this surf-inspired tee.
9. Soul Eater Manga Soul Graffiti Watercolor Painting Art 3D Cool T-Shirt
The worlds of anime and watercolor painting collide in this tee. The result is a shirt that resembles a canvas or work-in-progress that's sure to capture attention.
 

10. Unique Naruto Painting Graffiti Style Full Print 3D T-Shirt
For those who love anime but also love adventurous design, this graffiti tee gives Naruto the street treatment. It's the perfect combination of nerd-loving animation and the rebellious energy of street style.
Thanks for checking out the article; you can check out all our cool Anime T-Shirts here:
Have a great weekend and we'll catch you later!