It is finally the time for us all to start looking for places to go on vacation at. After all, we have suffered enough through the harsh breezes of the winter season as well as the scorching heat of the summer season. So, there is simply no season for one to reward themselves with some great vacation at a tropical island, right? 
However, there will be one problem that you will surely face: the apparels. Believe me, you will not want to bring the same old stuff on a tropical getaway. Thus, you will need to start a shopping spree, which will be quite troublesome due to the sheer amount of online shops available.
Thus, we have personally gone through all the available products, picking out the best and finally put together this big list of the Top 10 Coolest & Most Unique Pokemon Print Unisex Tank Tops. 
Of course, just from the name, you can see that it will be even more of a perfect match for the fans of Pokemon. However, due to their high quality, all the products of the list can also serve you perfectly in all kinds of situations. This is also not mentioning the fact that due to the incredible designs, they can perfectly help you with making a statement about your personality, etc.
First of all, let us start things off with the Pokemon Pikachu Cute Cross Batman Suit Symbol Funny Style Tank Top. As you can clearly see from the name as well as the available image, the tank top features a perfect combination of the cutest Pokemon ever with the World's Greatest Detective. The sense of dreadfulness that Batman usually displayed is perfectly combined alongside the cuteness of the Pokemon.
———
$28.99 USD Get Yours Here
———
Due to the popularity that the animated Pokemon series has been experiencing all over the entire world, I am pretty sure that there are not many people who do not know of Ash Ketchum. This guy has been by our side throughout our youth, seeing our growth one day after another. Thus, I am pretty sure that there will be lots of people loving this Pokemon Go Ash Ketchum Cool Parody Tank Top.
———
$28.99 USD Get Yours Here
———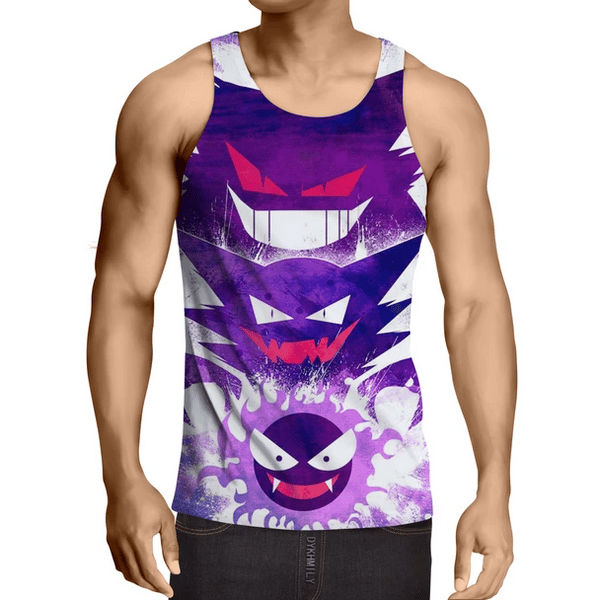 Throughout the entirety of the Pokemon saga, I do not believe that there can be another Ghost-type Pokemon that can rival the popularity of Gengar. After all, this guy was the first Ghost-type Pokemon that the majority of us were introduced to. Thus, we all have quite a special place in our hearts for the guy. Of course, that also means that the Pokemon Gengar Ghost Type Evolution Generation Full Print 3D Tank Top will be warmly accepted.
———
$28.99 USD Get Yours Here
———
Fans of the original animated Pokemon show know that at first, there is no Pokemon as valuable as the one they call Eevee. Why? Because it can evolve into any direction without any limitation. Thus, people flocked to get one. After all, the Pokemon does also possess quite a cute exterior. Thus, lots of us grow up with Eevee. So, why don't we remind that youth with the Pokemon Eevee Night Evolution Umbreon Symbol Awesome Style Tank Top?
———
$28.99 USD Get Yours Here
———
If you are a fan of the animated show, I am pretty sure that you are more than familiar with the catchphrase: "I gotta catch 'em all!" Ash has been saying this sentence for more than twenty years now. Thus, why don't we give him some humor through the Pokemon Go Just Catch Them Parody Statement Red Tank Top? After all, it has been so long.
———
$28.99 USD Get Yours Here
———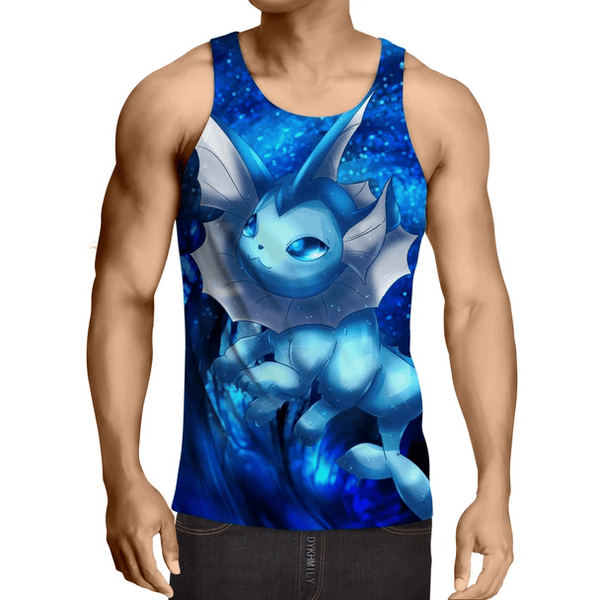 Eevee is quite a special Pokemon. In a world where Legendary Pokemon has become more and more achievable, there are still quite a huge number of people loving its special ability. This is also explainable as there has not been another Pokemon that can evolve in all directions like Eevee. Thus, for the patient owners of this incredible Pokemon, a souvenir in the form of a Pokemon Eevee Water Evolution Vaporeon Cute HD Graphic Tank Top.
———
$28.99 USD Get Yours Here
———
As you may know, Pikachu is, without a doubt, the single most popular part of all things Pokemon-related. It is not at all an overstatement to say that this little guy is responsible for the majority of Pokemon's popularity. This coupled with his tendencies to make some of the most adorable actions have created quite a lot of memes. One of the newest addition is, of course, this Pokemon Go Pikachu Just Do It Funny Parody Tank Top.
———
$28.99 USD Get Yours Here
———
Have you ever wondered how realistic Pokemons can be? After all, we have become so accustomed to their 2D form. This Pokemon Vulpix Alolan Fire Ice Realistic Creature Dope Style Tank Top shows you the incredible potential of that idea. In addition to that, it is also quite a great purchase thanks to the fact that it does have some great materials, making it quite durable as well as flexible.
———
$28.99 USD Get Yours Here
———
Ever wondered about the look on someone's face when they see a combination of Pokemon and Naruto? If you have not, get the Cool Anime Pikachu Bulbasaur Combination Pikoto Galaxy Space 3D Tank Top right away and observe it personally on the faces of people looking at you. Of course, aside from that value, the tank top is also quite a great product as it has high-quality material, making it flexible as well as durable.
———
$28.99 USD Get Yours Here
———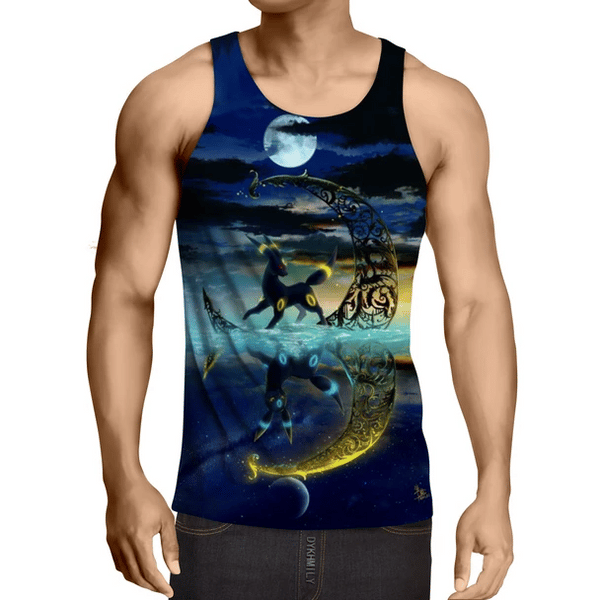 With this Pokemon Eevee Night Evolution Moon Fantasy Cool Workout Tank Top, I am pretty sure that there will be quite a lot of people captivated by the beauty of the marvelous creature. In addition, aside from that appeal, there is also the fact that the top can endure quite a lot thanks to being made from the highest quality material available.
———
$28.99 USD Get Yours Here
———