Anime, in Japanese, is a word that describes anything that is even remotely related to animations, has quite a different meaning to the rest of the world. For us, the word anime refers to any and all animation style that is either from Japan or is disseminated with the Japanese style. This genre on its own is already quite a diversified art form thanks to the introduction of various talented creators throughout the time since its first introduction, especially ones such as Osamu Tezuka, Hayao Miyazaki, etc. It was thanks to them that the anime genre nowadays is able to become so diversified with quite a lot of unique shows.
However, with the rise of these incredible shows, there comes another problem, which is the fact that the fandom of anime has been split apart to multiple smaller fandoms with contrasting tastes. Thus, for a new anime fan, there will be quite a lot of issues to find out which is their one true favorite. In addition, due to anime's immense popularity, shops selling things inspired by anime shows have been popping up a lot. Thus, for a fan to buy their favorite show's apparels, there will be quite a lot of hustles. That is why I have decided to write this article to help you with the Top 10 Cute & Stylish Anime Hats & Caps Collections in 2023.
It is only natural that we will start things off with a product that was inspired by one of the most, if not the single most successful as well as popular anime series in the whole world. For any Naruto fan, I believe that this Naruto Leaf Village Konoha Symbol Hip Hop Hat Cap Snapback will be able to satisfy your needs for a Naruto apparel. In addition to its collection value, the hat is as durable as it can get.
For the second place, we have a product inspired by the legendary One Piece. A One-Piece fan will undoubtedly be satisfied with this One Piece Tony Tony Chopper Cute Color Hip Hop Hat Cap Snapback. In addition to its incredibly flexible size, you can also get quite a durable hat due to its high-quality materials. Furthermore, due to its unisex nature, any boy or girl can wear it freely.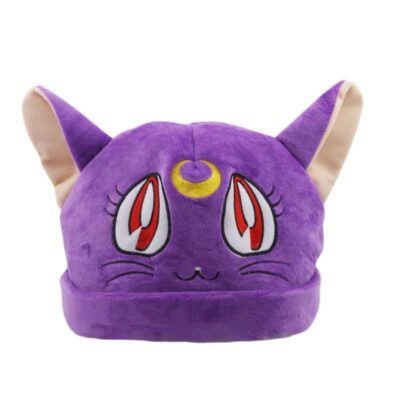 Whenever you are shopping for winter apparel, you would want the warmest thing that you can get your hands on. Thus, we figure that there is no way you can say no to this Sailor Moon Luna Cat Symbol Chibi Eye Cute Design Beanie Hat. I do believe that this one is as great as it can be due to the fact that it is made from cotton.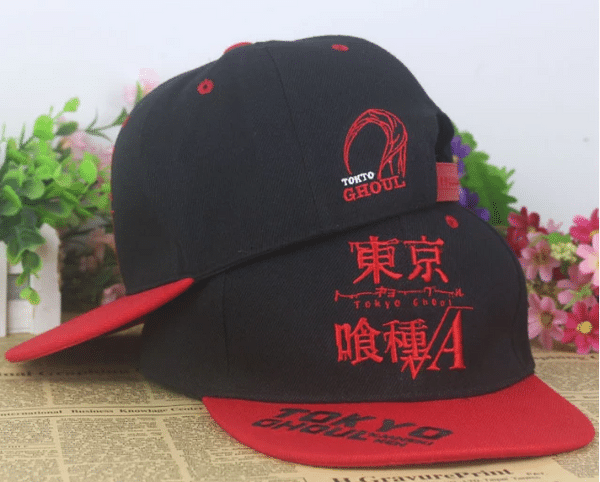 Out of all the edgy anime, I do not think that there is one that can be as great as the legendary Tokyo Ghoul. Thus, I am also aware that the number of Tokyo Ghoul fan has not dwindled at all. For you guys, I would like to introduce this Tokyo Ghoul Kaneki Ken Dark Fantasy Hip Hop Hat Cap Snapback. In addition to its free and adjustable size, the cap is also quite a durable product thanks to it being made completely from polyester twill fabric.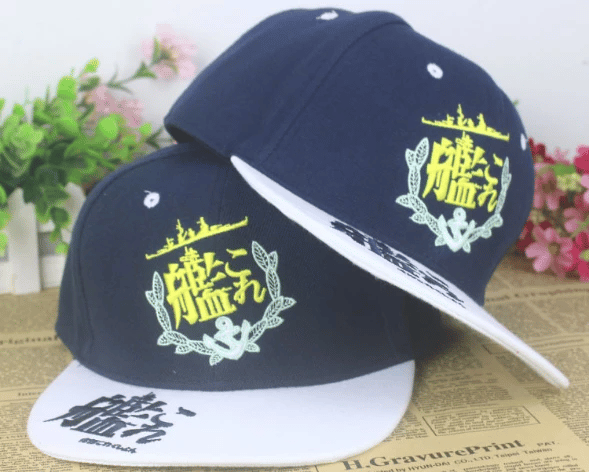 Kantai Collection is indeed one of the most popular names there are in the anime scene. As a result, the number of its fans is actually quite high. However, there have not been too many great apparels from this series. Thus, I would like to gift you this Kantai Collection Kancolle Girls Logo Hip Hop Hat Cap Snapback. The cap is unisex in nature so you will not have to worry about not being able to wear it proudly.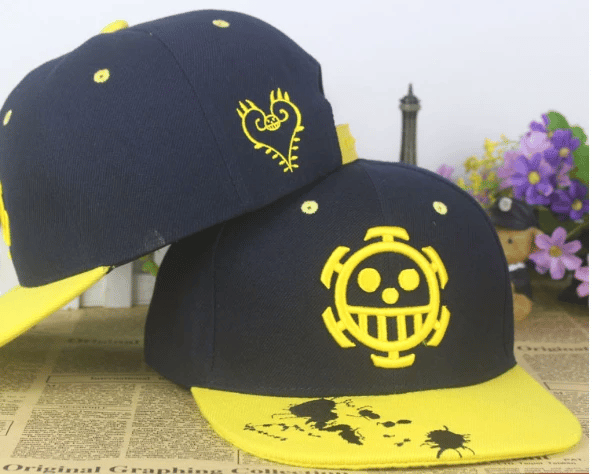 As you can see, this is another entry from the One Piece universe, which can only prove the popularity of this series. Out of all the crew members of Luffy, I believe that none has made an impression as great as Trafalgar D. Law. Thus, I believe that this One Piece Trafalgar D. Water Law Skull Hip Hop Hat Cap Snapback will be warmly welcomed. After all, in addition to its collection value, the cap itself is also quite great as a product due to the materials that it was made from.
I believe that while there are anime shows that far exceed Sailor Moon in popularity, there is none that can pull at your heartstrings as efficient as this anime. That is why it is still widely regarded as one of the best anime ever and the reason my confidence is high that you will love this Sailor Moon Bishojo Senshi Seramun Cute Crescent Symbol Cool Design Snapback.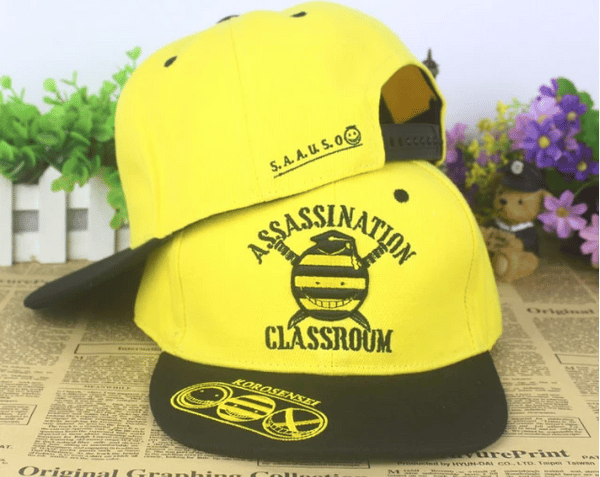 There are indeed more famous anime series with a lot more fans than Assassination Classroom. However, I do believe that when it comes to the value as well as incredible lessons that one can draw from watching, then there is none that can match this. That is why there are so many loyal fans of this series and this is my gift to them: the Assassination Classroom Koro-Sensei Embroidery Hip Hop Hat Cap Snapback.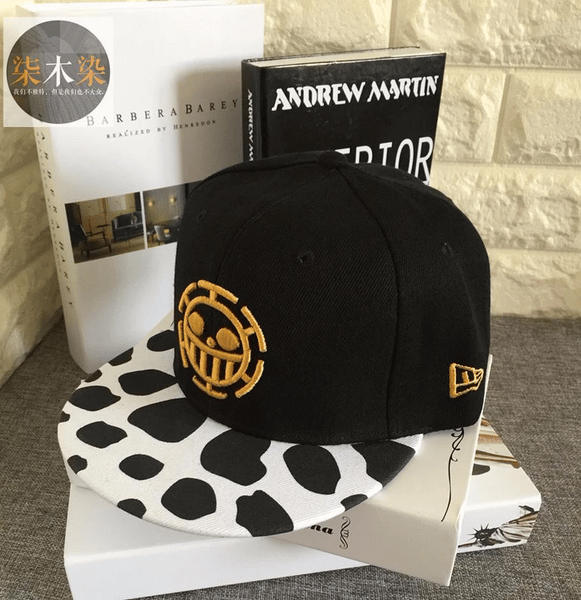 Due to the sheer number of One Piece fan, I figured that only 2 apparels on this list will not be able to satisfy them. Thus, here is the One Piece Heart Pirate Symbol Logo Cheetah Pattern Cool Design Snapback.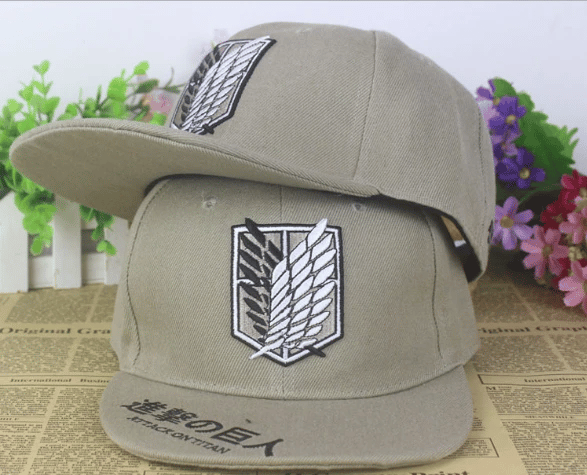 To close things off, I would like to introduce you to a product that is inspired by arguably one of the most important anime shows of all times, the Attack On Titan Survey Corps Wings Of Freedom Hip Hop Hat Cap Snapback.